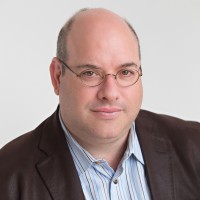 Known for his "rich tone and lyrical acumen" (Chicago Tribune), violist Michael Isaac Strauss has performed around the world as a soloist, in chamber music, and in symphonic settings. He made his solo debut with the Minnesota Orchestra in 1990 and has since appeared as featured solo and recording artist with the Chamber Orchestra of Philadelphia, Orchestra 2001, Charleston Symphony, and Camerata Chicago, among others. During his twenty-year tenure as the Indianapolis Symphony Orchestra Principal Violist, Strauss was also featured as soloist or collaborator in duo roles nearly every season.
Recent and upcoming engagements have included solo appearances with the Harrisburg Symphony Orchestra, the Oberlin Chamber Orchestra and Arts & Sciences Orchestra, and the University of Indianapolis Chamber Orchestra. Strauss gave small ensemble performances on the Wooster Chamber Music Series and at Oberlin Conservatory in collaboration with pianist Monique Dupihl, flutist Alexa Still, and violinist Alex Kerr. He also performed solo recitals in Beijing, Philadelphia, and at the University of North Carolina at Greensboro. The summer of 2016 brought return engagements at the Sunflower and Duxbury music festivals, his first appearance at Catskills High Peaks and Buzzards Bay music festivals, and a solo appearance in Mozart's Sinfonia concertante with violinist Charles Stegeman under the direction of Andres Cardenes.
This fall, Strauss' new quartet with violinists Zachary DePue and Austin Hartman, and cellist Austin Huntington made their debut at the Christel DeHaan Fine Arts Center at the University of Indianapolis in a sold-out performance that also featured pianist Orli Shaham in the Brahms Piano Quintet.
A former member of the distinguished Fine Arts Quartet, Strauss performed across the U.S. and Europe and at festivals such as Schleswig-Holstein, Bayreuth, and Montpellier. In North America, Strauss has collaborated at summer festivals including LaJolla, Caramoor, Banff, Sewanee, and Eastern Music Festival. During the past three concert seasons, he has performed string quintet works with the Calder, Cavani and Jupiter quartets. Recent festival appointments and performances include the Beijing International Music Festival & Academy, Hawaii Performing Arts Festival, Sunflower Music Festival, and Brevard Music Festival. Strauss appears on annual chamber music series throughout the United States, and previously served as Artistic Director for his own series, Music @ Shaarey Tefilla and Canale Music at the Indiana History Center, in the Indianapolis metro area for eight seasons.
Strauss's May 2016 recording release, Wordless Verses, features trio repertoire for oboe, viola, and piano and is distributed by Naxos. Numerous other titles can be found on the labels of I Virtuosi (debut recording of Jennifer Higdon's Viola Sonata), CRI (David Finko's Viola Concerto and 20th century chamber music works with the Philadelphia-based Orchestra 2001), Lyrinx (Mozart's complete viola quintets with the Fine Arts Quartet in SACD), and Centaur (Stamitz's works for solo viola with orchestra; reissue of David Finko's Viola Concerto). He is also the featured recording artist on the Suzuki® Viola School Volumes 8 and 9.
A sought-out teacher, Strauss is now on the faculty of the Dana School of Music at Youngstown State University. He regularly presents master classes and coaches advanced students and professionals in orchestral audition preparation. He has previously held faculty positions at Oberlin Conservatory of Music, Indiana University Jacobs School of Music, Roosevelt University, DePauw University, University of Wisconsin-Milwaukee, Butler University, University of the Arts in Philadelphia, and Swarthmore College.
Strauss is a passionate advocate for community music education and has served on many local and national not-for-profit boards including the American Viola Society national board and local chapters in Indiana and Ohio, as well as President of the Board of Directors of the Indianapolis Suzuki Academy.
Strauss's work has been honored with the National Foundation for Advancement in the Arts Cinnamon Award, First Prize of the WAMSO Competition of the Minnesota Orchestra, Ealing prize at the Tertis International Viola Competition, Artist Fellowship Awards from South Carolina and Indiana, and a Creative Renewal Fellowship Award from the Arts Council of Indianapolis. 
A native of Iowa, Strauss began his viola studies in Iowa City's public schools. He continued under the tutelage of William Preucil, Sr., John Graham, and Karen Tuttle. He received additional training at Mannes College of Music and the Banff Centre for the Arts. Strauss is a graduate of the Curtis Institute of Music and performs on a viola attributed to Matteo Albani of Bolzano, Italy in 1704.