Submitted by
Amanda Stenroos
on
Mon, 08/01/2022 - 10:00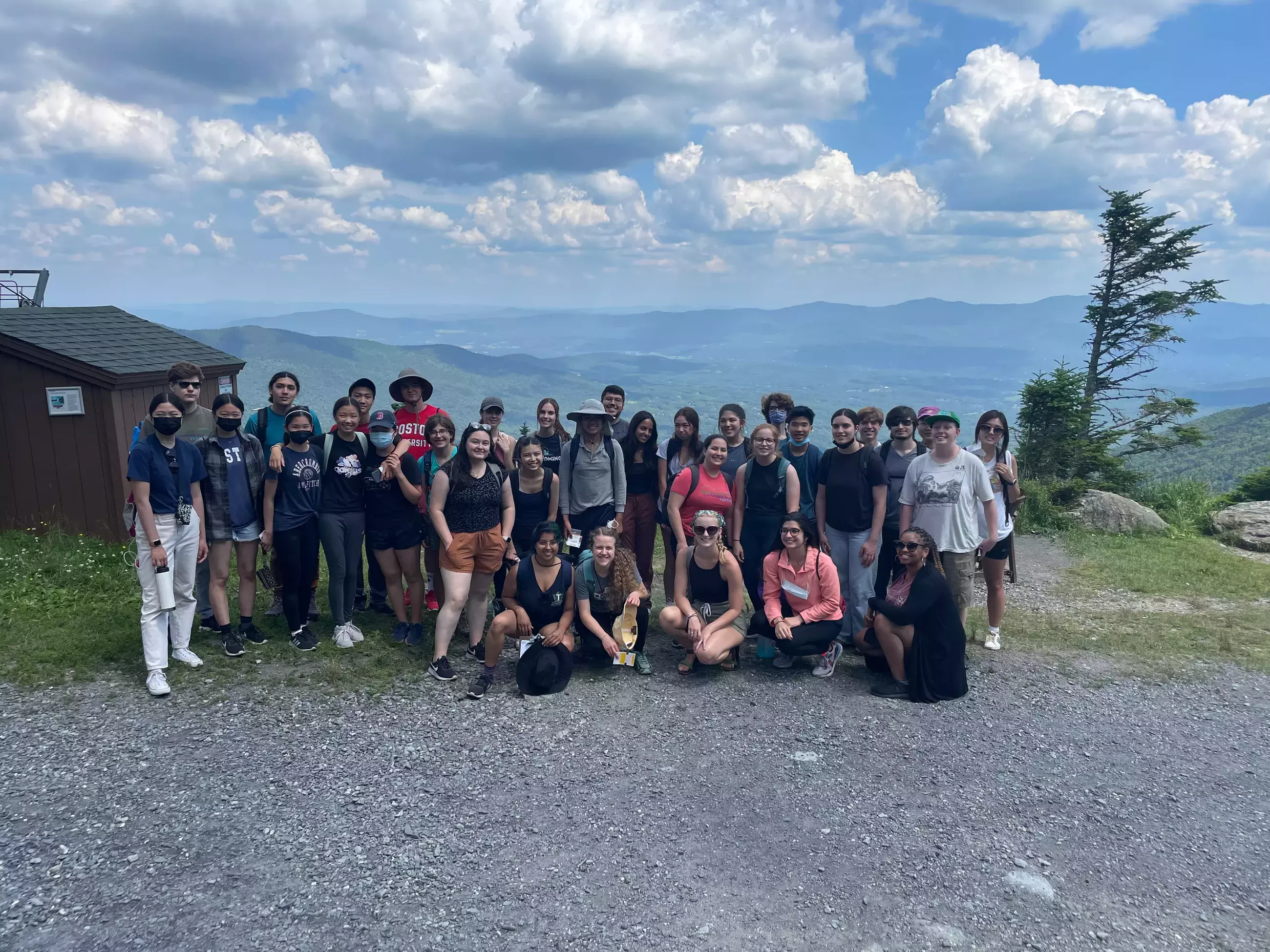 The 2022 Green Mountain Chamber Music Festival concluded at the end of July following a rich month of music and friendship-making. Two hundred and thirteen students ages 13 to 27 and over 35 faculty gathered on the campus of Saint Michael's College, giving over 60 performances both festival and community-wide over four weeks.
The 18th Artist Faculty Series took place at Elley-Long Music Center and featured Green Mountain faculty members performing an eclectic range of repertoire, from the standard canon to contemporary works by living composers. The series also featured guests the Parker Quartet and Balourdet Quartets and a food drive to benefit a local food shelf. A select group of student chamber groups performed prelude concerts for five faculty concerts and students and audience members had the opportunity to attend a pre-concert talk by the Balourdet Quartet and a post-concert Q&A with the Parker Quartet.

Student chamber groups rehearsed daily and had the opportunity to performed in guest master classes with Joseph Lin of the Juilliard School, Astrid Schween, cellist of the Juilliard Quartet and the Balourdet and Parker Quartets. Lectures and presentations were given by faculty members Kevin Lawrence, Violaine Melançon, Sandy Yamamoto, Alison Wells, luthiers from Vermont Violins and clinicians from D'Addario Orchestral. Students performed on two concert series: the Emerging Artists Series and Mansfield Solo Series, which was new in 2022.
The Festival outreach series, Classical Encounters, brought chamber music out of the concert hall and into the community to locations including Kestrel Coffee, Muddy Waters Cafe, Nu Chocolat, Homeport, Vermont Violins, Hotel Vermont, the King Street Center, Wake Robin, Colchester Respite House, and the Burlington City Arts Gallery on Church Street, among others.
While the days were packed with practice, rehearsal and concerts, students were able to enjoy recreational time on the weekends at area attractions including Sam Mazza's Farm, the July 3 Fireworks, Six Flags Great Escape and Stowe Mountain Resort, as well as time to explore downtown Burlington and Lake Champlain!
We remember Green Mountain 2022 with fond memories and look forward to the next festival in 2023!